I'm Philomena Digings. Despite being introduced to reading through the dreadful 'Janet & John' series, I became an avid reader and have since tried a range & variety of authors and genres.
I 've been writing stories and poems since I was a child. I trained as a teacher and English Language and Literature were my major subjects. I have taught children across the age ranges from 4-18, as well as adults.
I encourage enjoyment and enthusiasm for both reading and writing, which I hope will last a lifetime. I have enabled exploration of literature and poetry. I work collaboratively to inspire creative writing, poetry, story -telling, script-writing, acting and reading aloud.
I also use collaborative Film and Video as media for expressing ideas and opinions.
As well as my own writing, I also produce ideas for new writers.See the relevant links at the top of this home page. Feel free to download any of the material.
I invite other writers to network with me. Have a look at the News & Links page. You can go to the WordsFlyPast Facebook page to read and post reviews and comments on my work and that of others. Feel free to email me links to your own relevant Facebook pages or publications for sale. I will publish them here. You can publish details yourself on my Facebook page.
-----------------------------------------------------------
2023 GENRE CATEGORY WINNER AWARD FROM THE WRITERS FORUM
________________________________________________
December 2023
Follow the link to read the story of the amazing Maureen Flavin Sweeney who had a vital role in the D-Day landings in 1944 :
______________________
September 2023
Follow the link to read the story of Boudicca, Queen of the Iceni tribe.
_________________
August 2023
See the link below to read the fascinating account of 'The Women Behind Magna Carta' by Sharon Bennett Connolly
____________________
August 2023
High Status Anglo-Saxon Women
https://www.wordsflypast.com/blog.php
______________________
July 2023
Hidden Figures
Do you know how three black women helped send astronaut John Glenn into orbit ? Follow the link:
__________________
July 2023
Follow the link to my blog to read about Alice in Wonderland from a different stance.
---------------------
May 2023
I'm so thrilled to announce that I have been awarded a GENRE AWARD from The Writers Forum for my novel...
'THE CENTRE CANNOT HOLD.'
The response of the judges reads:
" The panel was very impressed with your manuscript.
Real.
Relevant.
Beautifully written.
A powerful work that threads a dramatic story through the fabric of real events.
Masterfully done. "
If you'd like to read it have a look on the Amazon link. It's available in both paperback and Kindle formats.
https://www.amazon.co.uk/.../1521.../ref=tmm_pap_swatch_0...
_______________________
May 2023
Read all about wolves on my blog.

______________________
April 2023
_______________________
Irene Curie
Read on my blog about Irene Curie, daughter of Marie Curie:

Irene and Marie working together.
https://sitebuilder.yola.com/#site/7fb1ad01307b4873acb86b3312dd5990/page/8a4986cc86273b8f01864b11a8b325e2
My fourth book in the 'Aoife's Journal ' series is now published and available for sale on Amazon in both paperback and Kindle formats. This time , Aoife visits her incarnation as a teenager in the near future.
https://www.amazon.co.uk/Aoifes-Journal-NewWorld-OldeWorld-Otherworld-ebook/dp/B0BZQMNLDX/ref=sr_1_1?crid=359TI44IF2W0E&keywords=philomena+digings&qid=1680518596&sprefix=philomena+digings%2Caps%2C109&sr=8-1

_____________________
April 2023
Read on my BLOG page about ecologist, Marietta Parris and her unusual life.
Born to a Greek family in Bombay, India, Marietta Pallis (1882-1963) grew up in Liverpool, England in the 1890s, and aspired to be a 'New Woman': an educated, independent, feminist woman !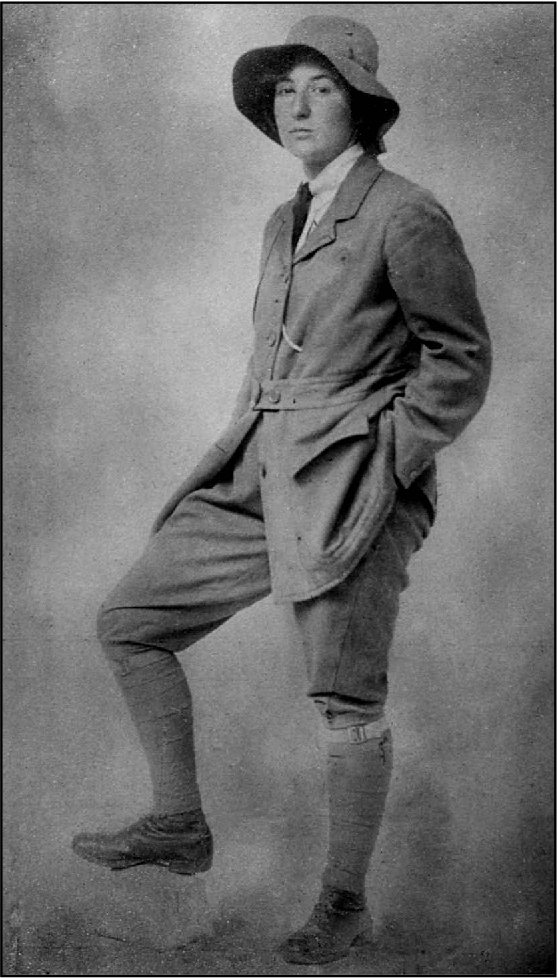 ____________________________________
March 2023
Look at my Blog page to read the fascinating story of my name Philomena.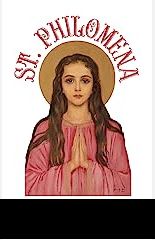 https://www.wordsflypast.com/blog.php
___________________________________________
February 2023
I am in the middle of writing the 4th book in the 'Aoife's Journal' series. This time Aoife is visiting her future self as an observer. Hope to publish around Easter time.
_____________________________________
January 2023
HAPPY NEW YEAR TO ALL MY FOLLOWERS & FRIENDS;
____________________________________
August 2022
Hurray ! Aoife's Journal - Book 3 - From the Otherworld to the New World - is available for sale on Amazon in both paperback and Kindle formats. This time, the modern Aoife is writing in 2022. Her earlier incarnation, Aoife Ni Maille, lived in the 16th century. The younger sister of Grainne Ni Maille, the famous Irish Pirate Queen. As accomplished mariners, they sail the Atlantic waters, trading with both Spain and France. Eventually, they join a Spanish fleet, captained by Diego de Alcossebre, on a journey to the New World. They survive many hardships and eventually arrive on the coast of Florida. They meet indigenous Indians. Will Aoife return to Ireland with her sister ? Or will she remain to explore and get to know more about; the local tribes ? A difficult decision. .....
https://www.amazon.co.uk/Aoifes-Journal-book-Otherworld-World-ebook/dp/B0B9ZP8WQZ/ref=sr_1_2?crid=12J3U81AKFB29&keywords=philomena+digings&qid=1661425467&s=books&sprefix=philomena+digings%2Cstripbooks%2C98&sr=1-2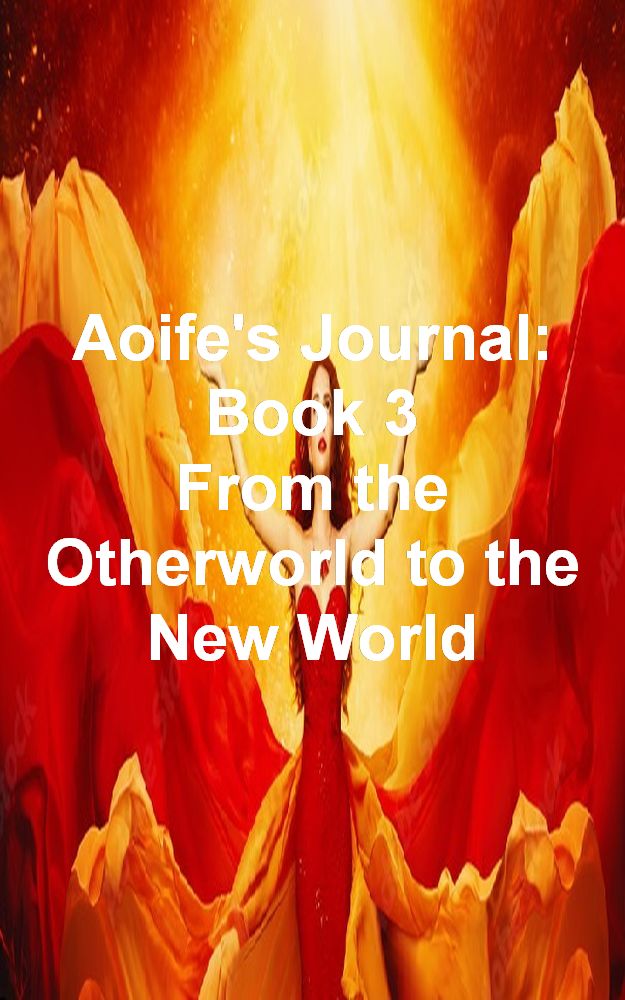 __________________________
June 2022
I have been working on the third novel in the 'Aoife's Journal ' series this year. It's about 2/3rds complete and I am planning and shaping the last part of this story. This time Aoife comes in touch through her dream world into her persona in 16th century Ireland. She is the younger sister of Grainne Ni Maille (Grace O'Malley) who was a real life pirate queen ! In my story , Aoife, as cartographer and crew member, travels on trade missions down the South-West coast of France and as far as Spain. The Spanish were allies of the Irish - against the English !! The Spanish fished in Irish waters off the Atlantic coast and in return the Irish bought Spanish wine and other goods. The Irish also bought French wine from the Bordeaux region ! In the last part of the story Grainne and Aoife's fleet of ships join with those of a Spanish sea captain in order to sail to the New World. There they meet indigenous people and have numerous adventures.....
Have a look at my other books on Amazon - available in paperback and Kindle formats. Happy reading !
https://www.amazon.fr/s?k=philomena+digings&__mk_fr_FR=%C3%85M%C3%85%C5%BD%C3%95%C3%91&crid=1082F1IFHUU67&sprefix=philomena+digings%2Caps%2C135&ref=nb_sb_noss
___________________________
January 2022
My new novel , 'Aoife's Journal : a Warrior, A Goddess and a Saint ', is now available for sale on Amazon in both paperback & Kindle formats. If you like mystery and mythology , I hope you'll like this !!
https://www.amazon.co.uk/Aoifes-Journal-Book2-Warrior-Goddess/dp/B09PMG2MLN/ref=sr_1_1?keywords=philomena+digings&qid=1643541064&s=books&sr=1-1
______________________
August 2021
My new book, 'Aoife's Journal – A Celtic Dream', is now available on Amazon in both paperback and Kindle formats.
Through my Irish heritage I have always been fascinated by Irish mythology and legend.
Celtic gods and goddesses are an amazing bunch of characters. They exist in The Otherworld, a Multiverse, yet have a direct influence and impact on human life here on Earth.
Nowadays, we might think of them more in terms of aliens.
However you prefer to view them, there is no doubt that they are awesome. They move between dimensions and across time in infinite ways beyond our imagination.
For thousands of years, back before recorded history, they have protected and nurtured our planet, our world and watched it grow and develop.
At this point in time, they are saddened and angered by the pollution and disaster that we are causing to the natural world.
The story is related by Aoife Ryan, an Irish woman who has kept a journal since girlhood. She relates her experiences and relationships with the goddesses Aoife, Banba and Epona as well as her Otherworldly protector, Faoladh, the wolf.
https://www.amazon.co.uk/dp/B09B3G312V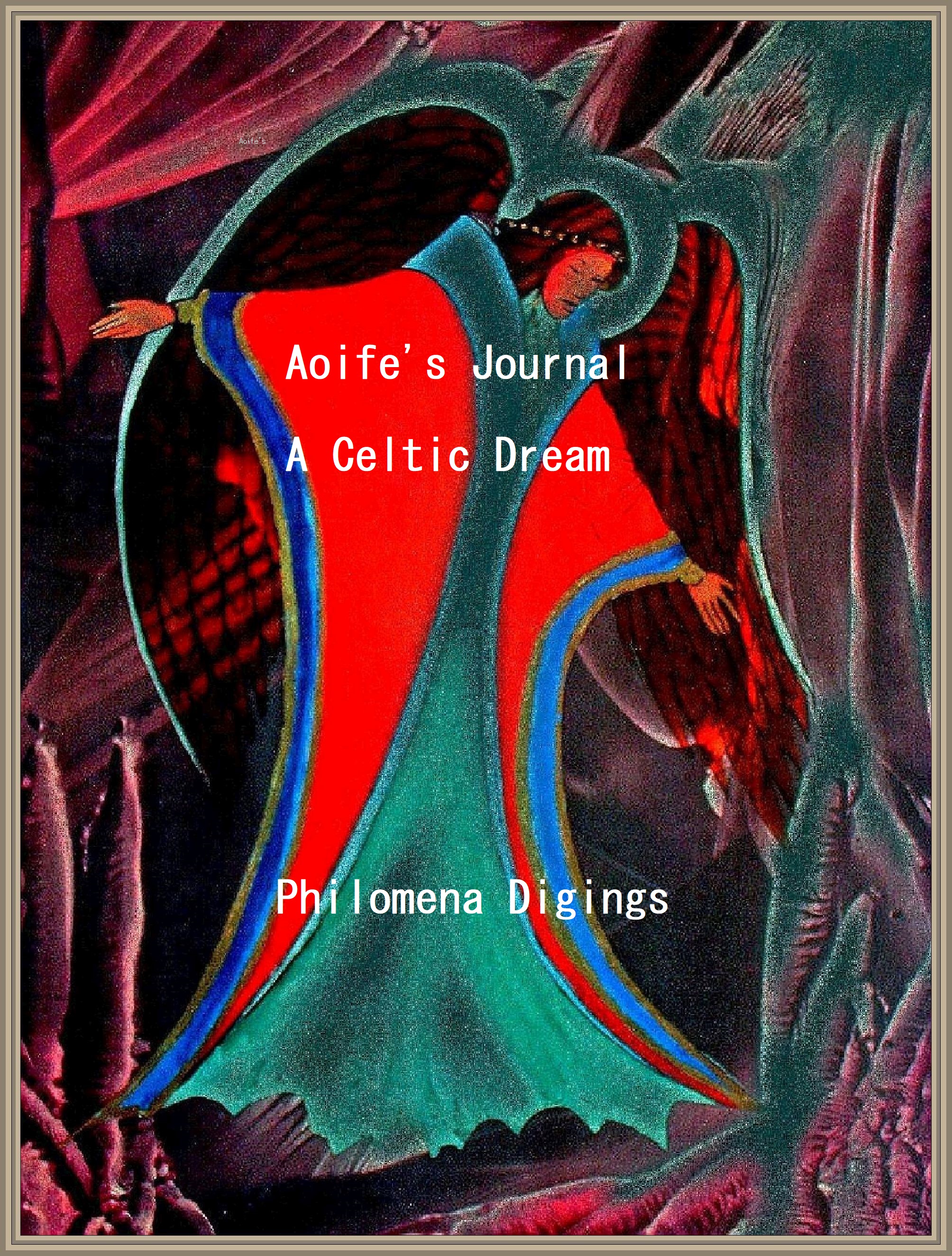 _______________________________
June 2021
Stig Tomas has just published his new book: 'The Virgin Pedagogues - to Infinity & just beyond the Co-op'.
Here's the link to Amazon - it's available in both paperback & Kindle formats.
https://www.amazon.co.uk/Virgin-Pedagogues-Infinity-Beyond-Co-op/dp/B0942GPS9C/ref=tmm_pap_swatch_0?_encoding=UTF8&qid=1624454766&sr=8-3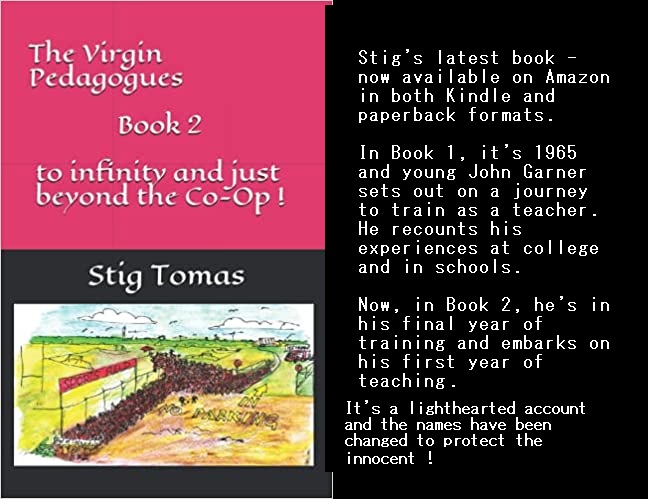 _____________________________
April 2021
Hurray ! At last 'White Swan Black Swan' is available for sale on Amazon in both paperback and Kindle formats. It's the second in the Detective Constable Anna Kinsale series. This time, Anna has to go undercover in a nightclub as a hostess ! Enjoy the adventure !
https://www.amazon.co.uk/White-Swan-Black-Detective-Constable-ebook/dp/B0927MTF2T/ref=sr_1_1?crid=1ZBXVR5R93ROF&dchild=1&keywords=philomena+digings&qid=1618912221&s=books&sprefix=philomena+digings%2Caps%2C201&sr=1-1
___________
_____________
1st February 2021
Detective Anna Kinsale is still awaited ! In the meantime, I have started on a new novel. This time it's about three warrior queens from history. Although the women existed centuries apart, they have special links. No publication date yet envisaged. Still, I have plenty of time on my hands to keep writing !
January 2021
Happy New Year everyone. It's a very strange time and I do feel a bit like a hermit. I have finished my next detective story 'White Swan, Black Swan', which is the second case for Detective Constable Anna Kinsale. The story is set in 1965 when women police officers were very much a novelty and mostly regarded as tea makers and typists ! Anna is a strong character and soon establishes herself as part of the team. Unfortunately, because of a delay with the printers, the publication date has been put back. But she will return soon !
________________________________________________________
8th November 2020
I think we should remember those who died in wars. They should be commemorated. It should not be a celebration with pomp and ceremony. We should also remember living ex-members of the armed forces who don't always get the help and support they need. Some with mental health problems. Some living rough on the streets. This is so wrong. I hope my poem 'Cenotaph' reflects these concerns: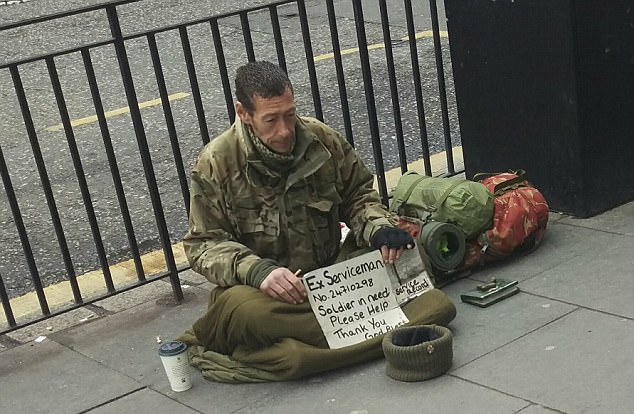 I am an empty memorial, a stone and chilling tomb;
Which the restless spirits of the fallen inhabit in the gloom.
Swathed in total darkness and freezing to the touch.
Young lives mowed down before they had experienced much.
For their families, memories of loved ones have gradually faded.
Yet, still living compatriots are forgotten, lying homeless and degraded.
The bones of the dead are now whitened, their blood is long since dried.
The only heroes we recognise are those who have fought and then died.
These sad nameless victims of decades of slaughter
Are feted by those who never knew them, gave them no quarter,
Won no medals, wore no khaki nor suffered in black boots.
Their distant orders were given from armchairs by men in suits.
The moment of 11 strikes. The vacuous ceremonies begin.
Rule us our dear old Britannia, for we will always win.
Prostrate on the pavement, the homeless soldier did his best.
They didn't see the once proud medals displayed upon his chest.
The crowds are now departing. Patriotism served with ease.
While bright red poppies fly and flutter, softly in the breeze.
They step across the bundle, so still and dressed in grey,
Old soldiers never die, they simply fade away.
(Philomena, November 2018)
_______________________________________
25th October 2020
Still locked down folks as I expect you all are. I'm so grateful to have my writing to keep me busy. As well as continuing with Book 2 of Detective Constable Anna Kinsale's adventures, I am busy with 3 abandoned kittens. My other half found one of them out in the rain and after searching he found two more. Two ginger ones named Biggles & Ginger and a black one called Inky !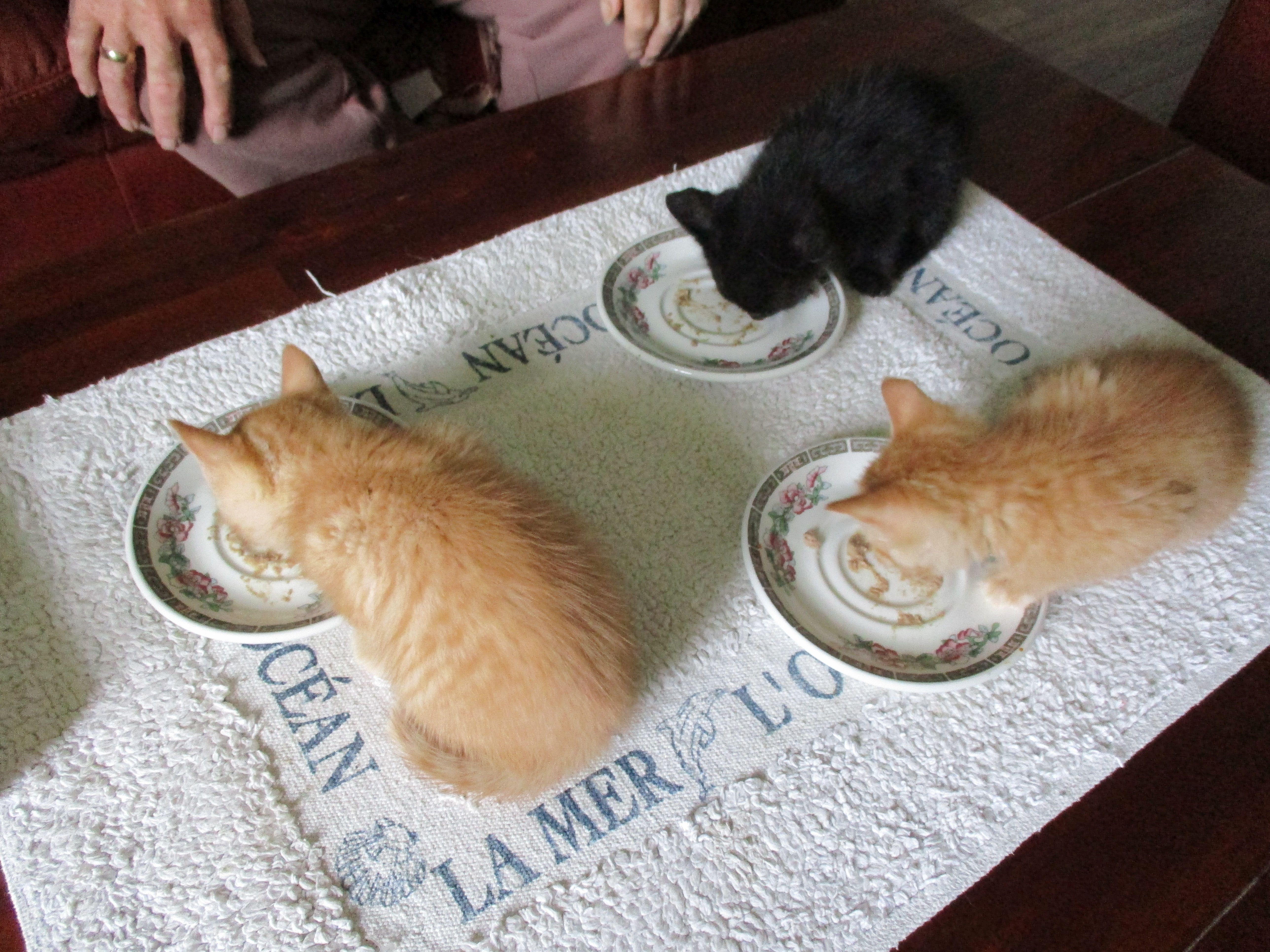 26th June 2020
Wow ! Where did that month go ?
Detective Constable Anna Kinsale is still with me. She's now involved with the investigation into a gangland murder. She's still 'bagman' to Detective Sergeant Murray Jacobs - or 'bagwoman' as she calls it ! This time she has to go undercover as a night club hostess ! Hopefully, your curiosity will stay aroused until publication in the Autumn.
27th May 2020
The 'lockdown' has given me plenty of time to finish another novel. 'Machinations, Malpractice & Murder' is my first attempt at a detective novel. I'm a fan of the genre and decided to have a go ! The story is set in 1965 when my newly promoted detective - Detective Constable Anna Kinsale - is 25 years old. Making progress in the police force over 50 years ago was difficult for women. It was a very male culture and working environment. Nevertheless, some determined women broke through and demonstrated their skills and knowledge in a demanding situation. Anna was one such. Her boss, gives her the chance to be one of the officers in a murder team, investigating a double murder which leads them into the murky world of financial dodgy dealing. ENJOY !
https://www.amazon.co.uk/dp/B08972CGJD/ref=sr_1_2?dchild=1&keywords=philomena+digings&qid=1590572810&s=books&sr=1-2
__________________________________
12th February 2020
I'm so pleased today. After a few bumps and wobbles, my new novel 'OCEANA' is published. It's available as usual on Amazon in both paperback and Kindle formats.
Ir's sad in some ways because it's the last in a trilogy about the life and loves of Minnie-May Houghton. She may emerge again in the future - who knows. It's rather like losing a good friend though.
____________________________________________
27th January 2020
Hi all. I'm struggling with the printers at the moment, but hope to have my new book, 'OCEANA' up and running very soon. In the meantime, I'm proof-reading a new illustrated children's book for my partner. More about that in my next post. On a current note, the Feb/March edition of the 'Living' magazine is now available online & in hard copy. It's a must-read if you live in SW France - interesting articles and plenty of ideas for trips out around the area. See Page 52 to find out what the 'Fowpars' family are up to.
http://www.livingmagazine.fr/read-living-magazine-online/living-magazine-france-online.html
________________________________________________________
6th January 2020
Hope you all had a lovely Christmas. Best wishes for 2020.
The final 'Minnie-May' book in the trilogy is complete and currently being proof-read. I am hoping it will be published by the end of January. Will keep you posted - for those who can't bear the suspense !!
17th December 2019
In my novel "Wild Waves & Dragon's Song, my main character, Minnie-May, visits Clare Island off the West coast of Ireland. I was inspired by a painting to write a poem about the island.
Rain on Clare Island
The weather is worsening. A storm is rolling down Knockmore mountain. The air grows heavy and suffocating. There's a flash of light. A roar of rage. Rain begins to fall in copious, chaotic drops. I breath in the heady, heavy liquid. The gusting wind keeps changing direction, carrying the rain in wild vortices one minute, in diagonal sheets the next. The pitter patter of the rain creates a shield around me. The deepening silver puddles make the ground slippery, creating an obstacle through which I battle. The sky itself is stone. Everything is granite in the rain. No colours emerge, just shades of grey. The failing light creates shadows. The landscape a silhouette. As darkness descends, no shapes, all black.
A stillness follows. The island in the rain is a different land. A place of wonder, of mystery. I am part of this wet world. There is nothing else beyond. I have a need to be here. The wild weather has settled in my mind and my soul.
(Philomena 2019)
Clare Island by Tony O'Malley – charcoal on paper - 1970
http://www.artnet.com/artists/tony-omalley/clare-island-aL9O1f2O6fk56y26rcNwRg2
____________________________________________________
8th December 2019
I have just finished reading author, Erica Laine's trilogy of books about Isabella of Angouleme. Isabella was a medieval queen with a fascinating history. The books are available for sale on Amazon. Visit Erica's website to see more:
_________________________________
8th December 2019
Don't forget the Christmas/New Year 'Living' magazine is avaailable from your local distributor and online. Stig's 'Fowpars' cartoon on Page 50 shows the family having a eco-friendly Christmas !
http://www.livingmagazine.fr/read-living-magazine-online/living-magazine-france-online.html
________________________________________
30th November 2019
I am currently writing the third and final book in my trilogy about Minnie-May Houghton. I have just written about her visit to Dunwich, a coastal village in East Suffolk. This is a place I love, although it has changed a lot since my childhood. Some years back I wrote a 'then & now' poem about the place:
How I loved you then, Atlantis of the East.
I strained to hear your lost bell
in the echoes of fierce winds.
I climbed the stony incline to reveal the bay.
Fishing smacks, weathered and well used.
The wild grey sea.
I stood inhaling your remoteness.
Now it's lost to the yellow car park
And the garish ice-cream stand.
Another broken memory.
_________________________________
4th November 2019
If you're in SW France, don't forget to get a copy of the 'Living' magazine. The latest Oct/Nov issue is available,free of charge, from local suppliers and online. See Stig Tomas' latest cartoon - the Fowpars - following the exploits of a British family living in France on Page 52.
_________________________________________________________
26th October 2019
I'm starting a blog on this page today. I'll post updates on my writing and throw out some personal info about how the writing is going and what's coming next. I'll tell you what I'm reading and write some short reviews.
If you'd like to engage with me - share your own writing - maybe some extracts ? Recommending reading matter & reviewing what you've read would be great. Feel free to review my books - all available on Amazon in paperback & Kindle formats. Amazon reviews help me to take on board constructive criticism and, hopefully, encourage new readers to dip in and see what they think.
As of today, I'm busy writing the last book in a trilogy about the life of a young woman called Minnie-May. In the first book, 'Wild Waves & Dragon's Song', you can begin to get to know her from her diary extracts and recorded accounts of her life - what she gets up to, her feelings, her hopes and desires.
Her story starts when she is 11 and making the big jump from primary to secondary school. There's a special reason why this is particularly traumatic for her - taking this obligatory leap from the known to the unknown.
The story takes her up to the age of 22. Learn about where her adventurous nature takes her - mystical places and first love..............
I'll tell you more about Minnie-May next time. Thanks for taking the time to visit my website.